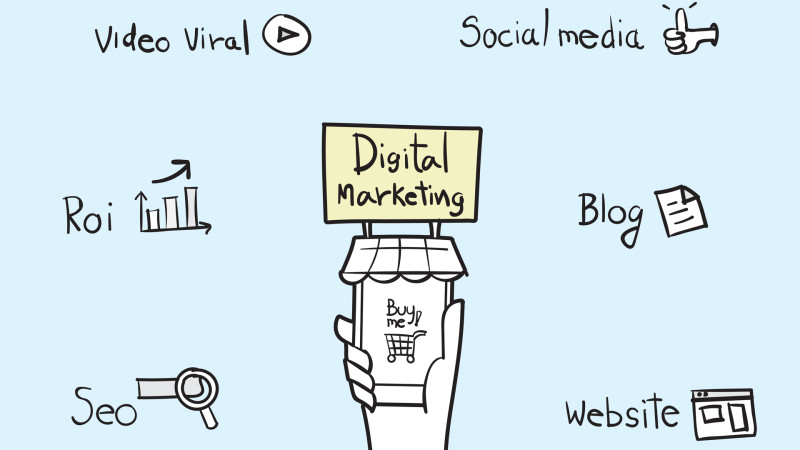 1. SEO:
Search Engine Optimization is an organic (unpaid) method of improving the ranking of web pages and their visibility on various search engines such as Google, Yahoo, Bing, etc. Optimizing webpages is a very vital aspect of Digital Marketing.
2. SEM:
Another method of increasing the visibility of webpages is through sponsored placements and advertising. SEM specialists should know how to run PPC campaigns, how to purchase traffic through paid search listing to maximize visibility of web pages on search engines.
3. SMM:
Social Media Marketing is gaining a lot of popularity with social media sites like Facebook, Twitter, LinkedIn, Pinterest and others. A good digital marketer should know how to harness the power of social media to market the brand image of the company.
4. Email Marketing:
As it is important to engage your customers and leads with your brand, many organizations send periodic newsletters, email campaigns, autoresponders to its subscribers in order to keep them updated with new products/services added or anything worth sharing.
5. Mobile Marketing:
More and more people are going mobile. Smartphones have become very trendy among all age groups. Mobile marketing provides instant updates, promo offers and information of customers' interests. A person needs to be a mobile freak to get into mobile marketing.
6. Web Analytics:
Web Analytics is a very interesting aspect of digital marketing which involves traffic analysis, business and market research and enhancing the website traffic. For instance, Google Analytics gives a great insight into how your website is working.
The way we look at Digital Marketing is:
Quick Sales from Digital Marketing
Branding for Sales (Need deep pocket, right positioning and messaging). Branding has a new definition, it is no more about going big bang, it can also be about selected branding options.
Organic Growth for Sales: Where it goes as an investment first and then the returns are regular.
What is the future scope of the Digital Marketing industry
Indian scenario: Digital marketing is still at its initial phase in India. Most of the companies are still thinking to adopt the medium while many top brands have already rolled their digital marketing campaign. Seeing the large number of youth population in India(More than 40% of total population of India, around 460 millions youth is there, in which 333 millions are literate) and the rising technology savvy young generation, corporate will be more than happy to engage the target audience and spread their products & services among them via digital media. Thus there will be a Big Change in coming future.