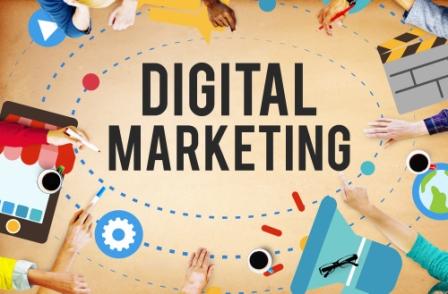 However, before we go ahead with anything else let's have a sneak peek to the market scenario at present.
The world of marketing has seen a great revolution in past few years whether it is advertising, promotion or sales. Even those who were unsure of the potential of digital marketing in the last decade have now dived into this ocean of opportunities offered by the internet. Unlike, television marketing when your target audiences were reached only during the prime time, digital marketing allows you to connect with your customer almost anytime and the entire credit goes to the internet and mobile devices. The way people are getting smartphones and tablets for anything and everything, it is apparent that demand for digital marketers will only increase in the coming the time.
Internet & Mobile– Some Facts and Figures:
As per a recent study, although internet penetration in India is yet to cross 16% of the population, however in absolute numbers this percentage works out to nearly 10 times the population of Australia.
According to a recent report released by IAMAI and IMRB, internet penetration in India has crossed the 200 million mark by October 2013. Besides, it is estimated that there will around 243 million internet users in the country by June 2014, leaving behind the US as the world's second largest internet base after China.
Moreover, India has 110 million mobile internet users of which 25 million are in rural India. Of these 5 million internet users in rural India 70% access the web via mobile phones.
Not just that India with more than 82 million monthly active Facebook users spots the third position in the world after the US and Canada and it is expected that the country will have the world's largest Facebook population by 2016.
Digital Marketing will remain as the most powerful way of Marketing in the future. Some of my observations on the changing trend of digital marketing are
1. People have started looking for more interesting and informative things on the internet that can help them create value rather than fake and made for marketing type things, hence marketing strategies will move towards creating that kind of assets.
2. Marketing objectives will try to help people get better in their business through one's own business. Creating and maintaining a network of people who are interested in one's business will be given priority.
3. As always, 'content' will be the most important aspect of digital marketing and again the nature of the content is going to be more specific and deeply researched about a topic, moving away from the perspective of "Selling" to making it more useful for the audience.
4. General techniques like SEO, SEM and Social Media Marketing will be there. However, personalized marketing activities targeting the specific set of audience and influencers will be given higher importance.
5. Automation in marketing will emerge more effectively and will be predominant in future.
Scope for digital marketers in India will only get bigger and better in the years to come. You might feel the need to know as to why is this so and in fact, there is nothing wrong in researching something before you dive into it. This is why we have done a research and have come up with some facts and figures that will help you decide the worth of digital marketing before it is too late.
General course contents of Modern Digital Marketing
This entry-level course gives an overview of Digital Marketing, including planning a website, website promotion, email and Search Engine Optimization (SEO) campaigns, e-commerce and integrating digital marketing with traditional marketing. It provides a practical framework to develop customized digital marketing programs and is designed for marketers, managers, and individuals who want to take advantage of new marketing techniques.
The advanced modules include Social media marketing, Paid Search etc. The interactive digital media industry relies heavily on customer engagement. This customer engagement is driven by multiple tactics viz., advanced SEO, PPC, Online Display, Social Media, e-Mail & Mobile Marketing. Each one of the tactics needs to be planned and executed in an integrated approach.
How this course makes you a complete internet marketing professional
Digital Marketing Fundamentals

Website Planning, Designing & Creation

Search Engine Optimization (10 Days)

Search Engine Marketing (SEM/PPC)

Social Media Marketing

Affiliate Marketing

Online Reputation Management

Geo Targeting- International Targeting

E-Commerce.

Content Marketing & Management

Web Analytics

Video Marketing

Email Marketing

Fundamental of Adsense

WordPress/Blogging

Mobile Marketing

Earn Money as Freelancer
 WORKING PROFESSIONALS
Professionals who seek to improve the performance of their digital marketing campaigns. Who want to ready themselves for the new role as Digital Marketer.
INDIVIDUALS BEGINNERS
Individuals/beginners seeking career opportunities in the digital marketing domain. Entrepreneurs or affiliate marketers who want to use digital media to improve their business performance. Students with a management or engineering background.
MARKETING PROFESSIONALS
Marketing professionals who use digital marketing to meet their objectives. Professionals in marketing/ publishing/ e-business/advertising.
WEB MARKETERS
Web marketers who want to enhance their professional prospects in the marketing domain. IT professionals who want to expand their career horizon.